Headteacher's Newsletter – Friday May 26th 2023 – Summer 5
With one half term left of the academic year left, time continues to keep marching on. Sports day is on the horizon quite soon once the children return on June 6th, we begin to think about transition and you will all receive your child's annual report in July. These are some of the many things that happen next half term. Please check the school diary on the website to keep up to date with all of the events taking place right through to the end of term.
You all received a letter about school uniform earlier in the week and some of you have already spoken to me about the difficulties you are experiencing buying certain items of clothing for your child. Thank you for doing this, it really helps the school to understand your situation. Please don't be surprised if teachers give your child a letter explaining which item of clothing is not in keeping with the school policy. This long standing issue needs addressing and we hope to count on your continuing support with this matter.
Please remember that school reopens on TUESDAY 6th JUNE for the final half term of the year.
The word of the week is – STIFFRUMP – (18th century) one who sticks obstinately to the same path despite clear evidence it's the wrong one.
POEM OF THE WEEK –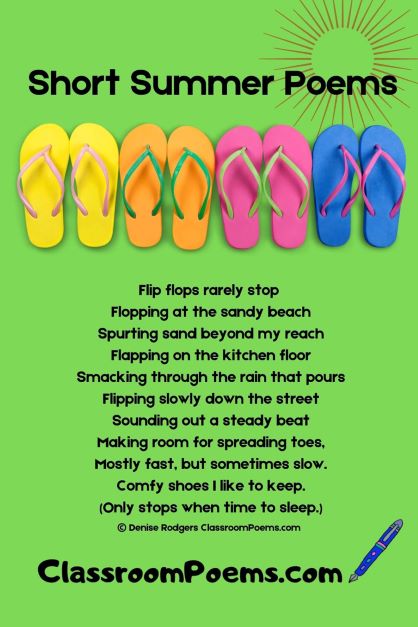 THIS WEEK'S EXAMPLES OF THE CHILDREN'S WORK –
GOODBYE MISS WOOD – At the end of the academic year we say goodbye to Miss Wood. Janette has worked at Parkside for 7 years and has held a number of senior positions in that time. She continues to be an inspirational teacher and colleague and will be sorely missed. I am sure that you will join me in wishing her every success for the future in her new position. Thank you Janette for everything you have done for the children and community here at Parkside you will be missed.
THE CHILDREN'S LEARNING – I met with Amira, Poppy, Samuel and Zakai on Thursday afternoon to listen all about their learning. I heard about:  a fascinating incident report where a strange creature had broken in to the Key Stage 2 building, a description of a wonderful setting on a tropical island, a letter about a journey a character had taken to reach an unknown destination, a house that was made of jelly, counting numbers up to 10, how to find the size of a missing angle in a shape, using a protractor to measure and estimate an angle, investigating how friction and gravity and how the police keep us safe. Thank you children.
WD6 FOOD SUPPORT – The WD6 Food support is open on WEDNESDAY & FRIDAYS from 3:15pm – 4:30pm. Parkside families can have access from 3:15pm directly after school.
PLEASE MAKE EVERY EFFORT TO ATTEND
ATTENDANCE AND PUNCTUALITY – There were 23 children from 16 families who came late to school this week on over 33 occasions. Many children who come to school late are often from the same families. This has to improve this summer term. Please make every effort to be on time for school, the effect it has on your child can have a lasting impact on their rates of progress.
CLASS
WEEKLY ATTENDANCE
WEEKLY WASTE TARGET 
TARGET MET
Y/N
Reception Pine
   93.5 %
2.0 kgs
    3.000  kgs – N
1 Maple
   90.4 %
1.5 kgs
    2.050 kgs – n
2 Alder
  97.8 %
1.5 kgs
    1.150 kgs – Y
2 Willow
   96.8 %
1.5 kgs
   1.400 kgs  – Y
3 Birch
   96.4 %
1.0 kgs
   2.00o kgs – N
4 Rowan
   95.8 %
1.0 kgs
    0.900 kgs  – Y
4 Aspen
   99.4 %
1.0 kgs
    1.100kgs – N
5 Cedar
   92.8 %
2.0kgs
    2.000 kgs – Y
6 Cherry
    95.3 %
1.5 kgs
    1.250 kgs – Y
 Weekly Totals 
   95.0 %
 13.0 kgs
 13.00 kgs – Y
18 grammes per child
WINGS – Congratulations to Halil, Lily, Melanie, Jaliyah, Sarah, Blossom, Mikaela and Atai who were given their wings this week for soaring high and making great progress. Keep this going children.
TUNES FOR THE HALF TERM –
https://www.youtube.com/watch?v=uKOf5gUoteQ
https://www.youtube.com/watch?v=5OMHf8WZObQ
https://www.youtube.com/watch?v=7CoL4820A_I
https://www.youtube.com/watch?v=3ti0ehWO5QY
https://www.youtube.com/watch?v=SA2PjAaxMTU
https://www.youtube.com/watch?v=3RX3c1ppYXA
HAVE A LOVELY HALF TERM HOLIDAY AND SEE YOU ALL AGAIN ON TUESDAY 6th JUNE
https://parkside.herts.sch.uk/wp-content/uploads/2022/09/how_to_create_a_newsletter_t.webp
512
1024
Charles Soyka
https://parkside.herts.sch.uk/wp-content/uploads/2018/07/parkside-logo.png
Charles Soyka
2023-05-26 15:48:41
2023-05-28 19:45:13
Headteacher's Newsletter – Friday May 26th 2023 – Summer 5