Headteacher's Newsletter – Friday 27th May 2022 – Summer 6
It's been quite an incredible 'off the curiculum' week at school which has left quite an impression on everybody. It started with our trips to Knebworth House and the Changing of the Guard and finished with a tremendous assembly where children shared examples of their work. The standards on display were really quite remarkable. Thank you to everyone who helped to make the week pass off so smoothly and for making it a roaring success. You would have all received a letter and a flyer about the forthcoming Summer Fayre which is to be held on SATURDAY 18th JUNE between the hours of 12pm and 3pm. It has been two years since we held our last one and this year's fayre is shaping up to be just as good. Yet that said, we can not put on an event of this size unless we have parental / carer support. They rely heavily on all members of the community to come together for the good of  the school, so if you are able to lend a hand on the day or to run a stall please send an email to the Parents and Friends Association at – pfaparkside@outlook.com and they will get back to you with further details. We look forward to celebrating as a community after two very difficult and challenging years, so please make contact with the members of the PFA.
PLEASE REMEMBER THAT SCHOOL IS CLOSED ON MONDAY 6th JUNE FOR STAFF TRAINING
The word of the week is – MISKEN – 15th Century – to refuse to recognise something by pretending it's not happening.
POEM OF THE WEEK –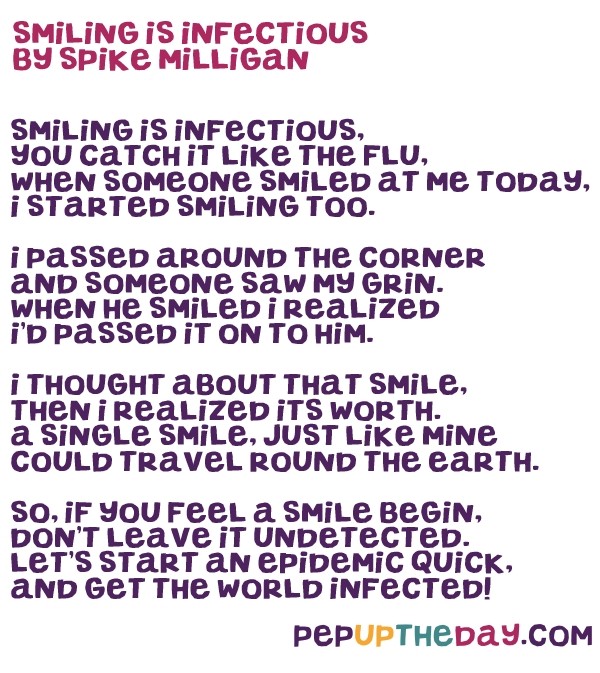 THIS WEEK'S EXAMPLES OF THE CHILDREN'S WORK –
SUMMER FAYRE SATURDAY JUNE 18th 12pm – 3pm – Our annual Summer Fayre is just around the corner and we need your help. We want as many of you as possible to come on the day and to bring your families and friends but the event can't go ahead unless we have your full support. Please email the Parents and Friends Association at pfaparkside@outlook.com if you are able to lend a hand on the day. For further information please click the link – https://parkside.herts.sch.uk/wp-content/uploads/2022/05/Summer-Fayre-June-22.pdf
HERTSMERE PARTNERSHIP BOARD VISIT – On Thursday Years 5 and 6 were visited by Daniel Fajardo, Hertsmere Schools' Partnership Development Officer, and a very experienced Youth Worker to allay fears about Transitioning to Year 7.  He reassured and answered a wide range of questions on the many topics of school life such as making friends, peer pressure, resilience, homework, bullying, getting lost, detention and how to stay safe online.  He reminded the children to stay true to themselves and to keep following the values of Parkside into their next school experience.
Daniel works in 28 schools and remarked how engaged the children remained throughout  commenting especially how polite and well behaved the children were, and a credit to the school!
WD6 FOOD SUPPORT
 – The WD6 Food support is open on 
WEDNESDAY & FRIDAYS
 from 3:15pm – 4:30pm. 
Parkside families can have access from 3:15pm directly after school.

PLEASE MAKE EVERY EFFORT TO ATTEND

ATTENDANCE, PUNCTUALITY & FOOD WASTE – There were 8 children from 7 families who came late to school last week on 8 occasions. Unfortunately it is only a small number of the same families who make up this number, so if you are struggling with your morning routine please contact the school.
As Shakespeare said – ' Better three hours too soon than a minute late'
CLASS
WEEKLY ATTENDANCE

WEEKLY WASTE TARGET

 

TARGET MET
Y/N

Reception Pine

94.2%

1.8 kgs
3.650 kgs – N

1 Lime

92.9%

1.5 kgs

1.3 kgs – Y

1Maple

96.8%

1.6 kgs
1.2 kgs – Y

2 Willow

92.1%

1.9 kgs
1.0 kgs – Y

3 Birch

97.1%

1.1 kgs
0,150 kgs – Y

3 Elm

97.6%

1.0 kgs
0.700 kgs – Y

4 Aspen

90.6%

2.2 kgs
1.8 kgs – Y

5 Cedar

94.3%

1.6 kgs
0.550 kgs – Y

6 Cherry

92.1%

1.7 kgs

0.250 kgs – Y

6 Oak

87.9%

1.4 kgs
0.350 kgs – Y
 

Weekly Totals

 

 

93.3%

 15.700 kgs
 10.950 kgs – Y / 17.08 grammes per child
HOT CHOCOLATE & PARKSIDE FLYERS – Well done to this week's Parkside Flyers – Frankie, Runiya, Ediz, Patrick, Harvey, Selina, Megan, Patrick and Abena . Your hard work, excellent attitude and progress have helped you to soar. Please continue to work hard through the rest of the year.
THE COURAGE TO SOAR TO GREAT HEIGHTS IS IN ALL OF US
Congratulations to Anita, Frankie, Wesley, Lily, Roman, Michelle, Layton, Ela, Ervis and Danny-James who joined Mr Soyka for a cup of hot chocolate on Friday morning in recognition of their hard work and the excellent efforts they had demonstrated through the week.
TUNES FOR THE HALF TERM –
https://www.youtube.com/watch?v=ruJN7vTHnk0
https://www.youtube.com/watch?v=O2oPRhI7T8g
https://www.youtube.com/watch?v=uJDJ4rNxtIc
https://www.youtube.com/watch?v=Y-knGjxcPms
https://www.youtube.com/watch?v=IEh4Vfzow5U
https://www.youtube.com/watch?v=mIWOhisqrP8
HAVE A GREAT HALF TERM AND WE LOOK FORWARD TO SEEING YOU ALL AGAIN ON TUESDAY 6th JUNE ANd DON'T FORGET TO EMAIL THE PFA – pfaparkside@outlook.com
https://parkside.herts.sch.uk/wp-content/uploads/2021/09/newsletter-icon.jpg
717
1000
Charles Soyka
https://parkside.herts.sch.uk/wp-content/uploads/2018/07/parkside-logo.png
Charles Soyka
2022-05-27 13:43:10
2022-05-27 13:47:46
Headteacher's Newsletter – Friday 27th May 2022 – Summer 6