Headteacher's Newsletter – Friday 20th January 2023 – Spring 3
The cold weather has once again returned and the long winter evenings are still with us. Yet that said sunset in six weeks time sunset will be nearing 6pm! It is incredibly important that your child comes to school in the correct school uniform during the cold winter months. Please ensure that their coats, hats and gloves are labelled and encourage them to put their gloves and hats in the sleeves of their jackets so that they wont get lost. Our class assemblies commence once again this term and you are all cordially invited to attend. A rota will be sent out to families early next week with the dates and we look forward to welcoming you.  I wrote to you all earlier in the week about the forthcoming industrial action that is scheduled to take place across the country in the coming weeks. Further details will be sent out to families once I have further information about this. Please keep abreast of your emails and thank you for your continued support.
The word of the week is – FILIPENDULOUS – hanging by a thread.
THIS WEEK'S EXAMPLES OF THE CHILDREN'S WORK –
POEM OF THE WEEK –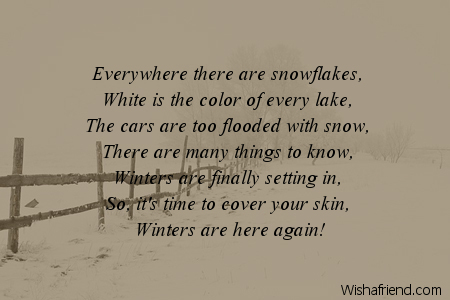 DROPPING YOUR CHILD TO SCHOOL IN THE MORNING SECOND WEEK – I wrote to you all last Wednesday about dropping your child to school and the rules associated with this important part of the school day. Whilst we understand that for many young children this can be a difficult part of the day,  it is a vitally important step in their development. Parents and carers in Nursery and Reception ONLY are allowed on site to ensure that their child arrive safely to their class but children in Years 1 – 6 must come on to the site on their own. We will of course allow you to accompany your child to their class if they experience distress. Only family members will be permitted on site at this time. Please remember to follow these simple but necessary rules. If you are spoken to about coming on to site when it is not permitted, please remember that we are working together for the good of the school community and for the safety of the children and we do not expect to be challenged because of this. Thank you for your continued support with this matter.
ATTENDANCE AND PUNCTUALITY – There were 19 children from 17 families who were late to school on 28 occasions this week. Please make every effort to be on time for school, the effect it has on your child can have a lasting impact on their rates of progress.
CLASS
WEEKLY ATTENDANCE
WEEKLY WASTE TARGET 
TARGET MET
Y/N
Reception Pine
94.1%
2.0 kgs
  1.5 kgs – Y
1 Maple
90.1%
1.5 kgs
  1.25 kgs – Y
2 Alder
94.9%
1.5 kgs
   1.6 kgs – N
2 Willow
97.2%
1.5 kgs
  1.05 kgs – Y
3 Birch
91.3%
1.0 kgs
  0.8 kgs – Y
4 Rowan
95.1%
1.0 kgs
  1.2 kgs  – N
4 Aspen
95.7%
1.0 kgs
 0.25 kgs – Y
5 Cedar
 95.7%
2.0kgs
  1.55 kgs – Y
6 Cherry
94.3%
1.5 kgs
   0.450 kgs – Y
 Weekly Totals 
 94.1%
 13.0 kgs
9.650 kgs – Y
13.7 grammes per child
PARKSIDE FLYERS AND HOT CHOCOLATE WINNERS – Congratulations to  Gabriel, Harshil, Skye, Ainoa, Kevin, Harry, Runyia, Fadil and Skye who were given their wings this week for soaring high and making great progress. Keep this going children.
Congratulations to Maia, David, Zakaria, Rebecca, David, Eunice, Kwadjo and Alexis who will joined Mr Soyka for a cup of hot chocolate on Friday to celebrate their efforts which were recognised by their teachers. Thank you children for upholding the standards we expect at our school.
TUNES FOR THE WEEKEND –
https://www.youtube.com/watch?v=aT9EKqXDl68
https://www.youtube.com/watch?v=QjOy7-BJusY
https://www.youtube.com/watch?v=VBwZ-LkA_Jg
https://www.youtube.com/watch?v=QpCjR1NVBhY
HAVE A GREAT WEEKEND AND STAY WARM!!
https://parkside.herts.sch.uk/wp-content/uploads/2022/09/how_to_create_a_newsletter_t.webp
512
1024
Charles Soyka
https://parkside.herts.sch.uk/wp-content/uploads/2018/07/parkside-logo.png
Charles Soyka
2023-01-23 09:07:17
2023-01-23 09:07:17
Headteacher's Newsletter – Friday 20th January 2023 – Spring 3