Headteacher's Newsletter – Friday 17th June 2022 – Summer 8
Our annual Summer Fayre takes tomorrow place between 12pm and 3pm. You should have all received a plan of the day including an electronic map of the different stalls that will be on offer and we are hoping and praying that the thunderstorms that have been forecast hold off until Sunday. Please make every effort to attend and do bring your friends and family for what promises to be a wonderful event. All stalls will be cashless so you will need to buy a bag of tokens from the entrance gate on Allerton Road when you arrive. The children in the Nursery and Reception had a wonderful sports day yesterday and for many of them it was the first time they had experienced an event of this nature. My thanks must go to the staff for preparing the children but to Mr Wanless for organising the event. Please remember that we are not allowed to apply sunscreen to your child during the warmer months, please can you make sure that you do this before they come to school. They will also need to wear a hat and a bring a water bottle to school to keep them safe in the sun and hydrated through the day.
Expression of the week is – 'IN A NUTSHELL' –  born out of a reference from ancient Rome to a copy of Homer's Iliad, small enough to fit within the shell of a nut.
POEM OF THE WEEK –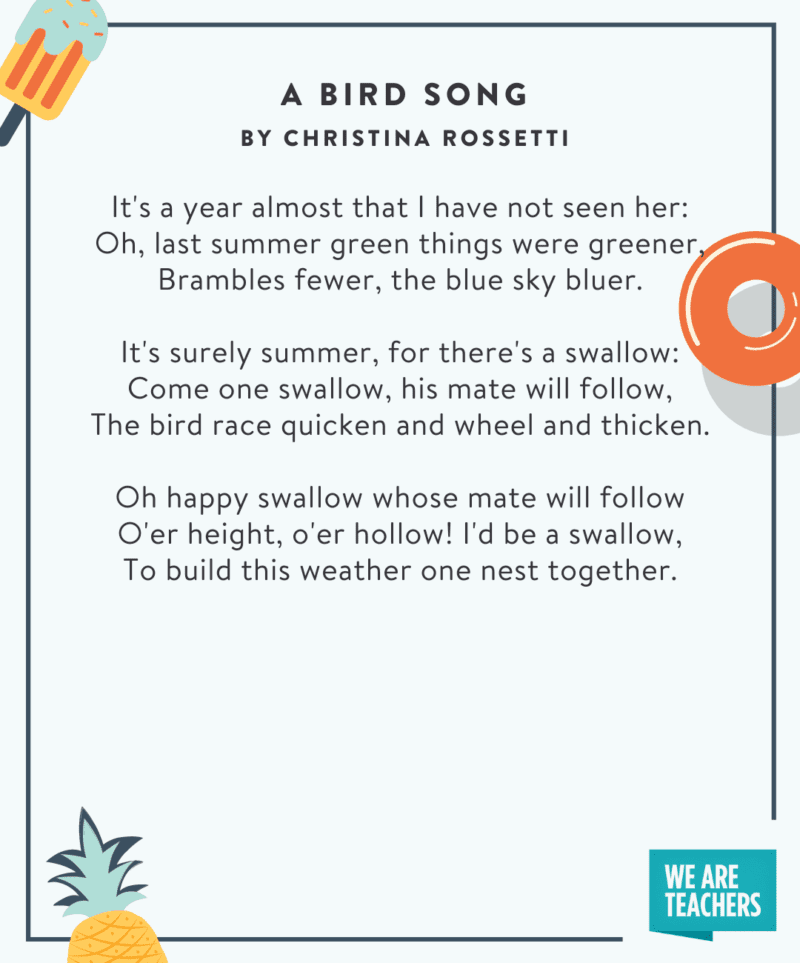 THIS WEEK'S EXAMPLES OF THE CHILDREN'S WORK –
ABSENCE DURING TERM TIME – This week has been yet another disappointing week for attendance. Many of you have asked me time and again for leave during term time to which I always give the same answer; NO.  I am not allowed to authorise any leave for a child during term time. Attendance has been a long standing issue at the school for many many years; the past three Ofsted inspection reports have highlighted this contentious issue. The school works incredibly hard to support every family by encouraging them to send their child to school every day but we can not seem to sustain a pattern of delivering attendance of 96% and over on a weekly basis. It is because of  this reason that absence during term time has been refused. There are a large number of families who continue to struggle to send their child to school every day and we have to monitor their attendance very carefully. Mrs Conway in the Office works tirelessly to make sure every child comes to school but she and other members of staff grow incredibly frustrated with this ongoing issue. Until attendance figures improve all absence requests will not be granted. I am sure that you understand why the school has to take this line when it comes to requests for absence.
https://parkside.herts.sch.uk/wp-content/uploads/2021/09/newsletter-icon.jpg
717
1000
Charles Soyka
https://parkside.herts.sch.uk/wp-content/uploads/2018/07/parkside-logo.png
Charles Soyka
2022-06-17 15:09:01
2022-06-17 15:36:47
Headteacher's Newsletter – Friday 17th June 2022 – Summer 8