Headteacher's Newsletter – Friday 11th November 2022 – Autumn 7
It has been a relatively quiet week at school but the children continue to impress with their hard work and excellent standards. I was very pleased to listen to how they had learnt about bar modelling, ordinal sets of numbers, factors and multiples in maths, diary entries, descriptive writing and descriptions of fireworks in their creative writing and some wonderful still life and Diwali artwork. We had a wonderful time on Thursday afternoon and spent over 40 minutes engaged in some very interesting and high quality discussion. Thank you children. Preparations are well underway for Christmas and families have already been asked to contribute costumes for different performances. Please help your child to learn their lines.
TODAY IS REMEMBRANCE DAY AND MARKS THE END OF THE FIRST WORLD WAR. WE REMEMBER THE FALLEN FROM THIS WAR AND ALL OTHERS  AND MARKED IT WITH 2 MINUTES SILENCE EARLIER TODAY AT 11 O'CLOCK
The word of the week is – HUFF-CAP (1600s) – a headstrong swaggerer; one who blusters into situations and frequently causes chaos.
POEM OF THE WEEK –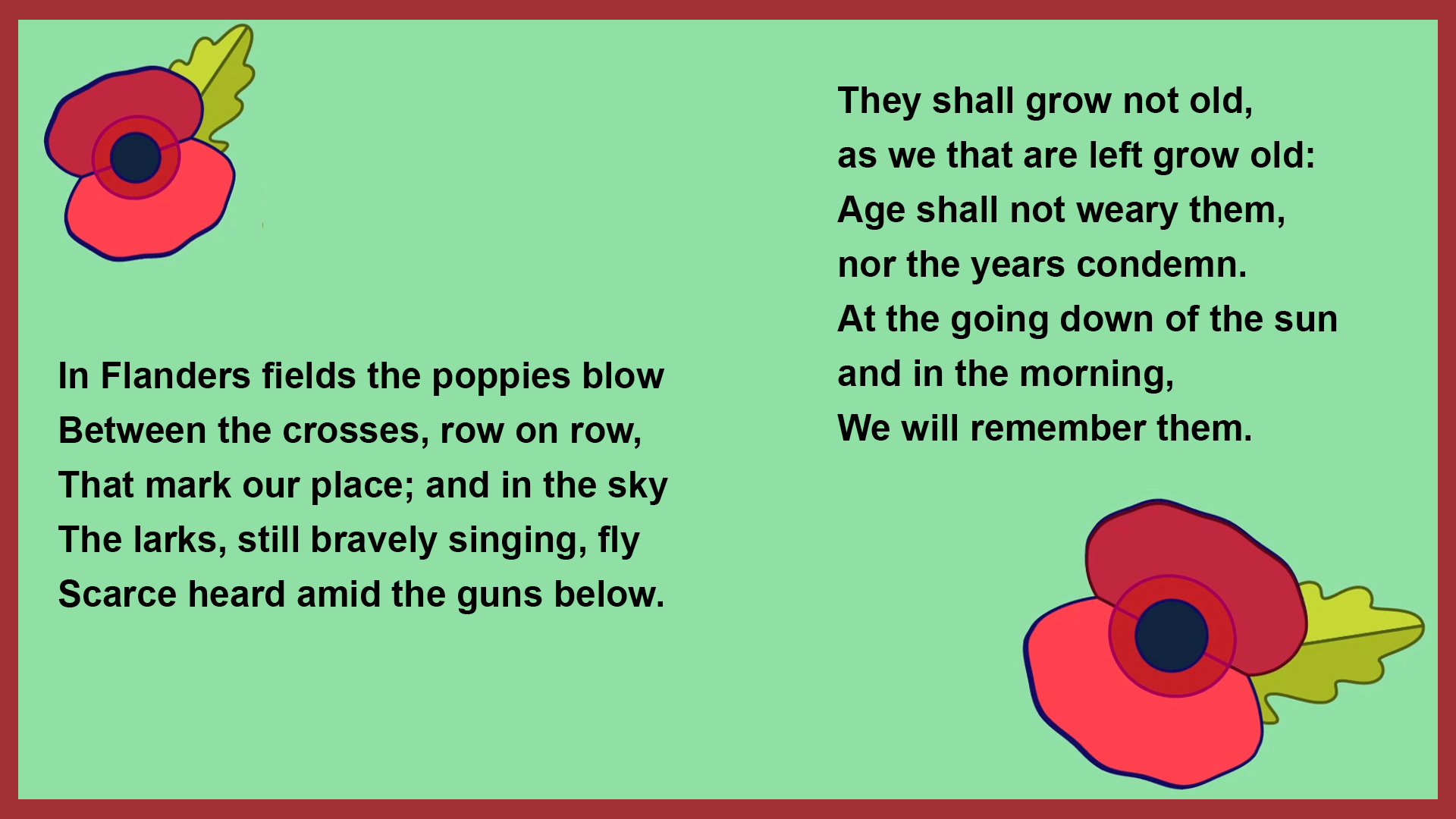 THIS WEEK'S EXAMPLES OF THE CHILDREN'S WORK –
WD6 FOOD SUPPORT – The WD6 Food support is open on WEDNESDAY & FRIDAYS from 3:15pm – 4:30pm. Parkside families can have access from 3:15pm directly after school.
PLEASE MAKE EVERY EFFORT TO ATTEND
ATTENDANCE AND PUNCTUALITY – There were 20 children from 17 families who were late to school on 23 occasions this week. Please make every effort to be on time for school, the effect it has on your child can have a lasting impact on their rates of progress.
CLASS
WEEKLY ATTENDANCE
WEEKLY WASTE TARGET 
TARGET MET
Y/N
Reception Pine
90.6 %
2.0 kgs
  2.6 kgs – N
1 Maple
86.3 %
1.5 kgs
  2.1 kgs – N
2 Alder
96.7 %
1.5 kgs
 1.2 kgs – N
2 Willow
95.1 %
1.5 kgs
1.1  kgs – Y
3 Birch
98.4 %
1.0 kgs
  0.600 kgs – Y
4 Rowan
97.5 %
1.0 kgs
  1.5 kgs  – N
4 Aspen
100 %
1.0 kgs
 0.5 kgs – Y
5 Cedar
95.3 %
2.0kgs
 1.7 kgs – Y
6 Cherry
97.6 %
1.5 kgs
 0.750 kgs – Y
 Weekly Totals 
 95.0%
 13.0 kgs
 11.550kgs – Y
17.3 grammes per child
PARKSIDE FLYERS AND HOT CHOCOLATE WINNERS – Congratulations to Aris, Jackson, Thalir, Mino, Lucas, Danny-James, Layton, Anita and Zino who were given their wings this week for soaring high and making great progress. Keep this going children.
Congratulations to Leo, Marvin, Luke, Ellie, Millie, Farouk, Vinnie, Barney and Maya who joined Mr Soyka for a cup of hot chocolate on Friday to celebrate their efforts which were recognised by their teachers. Thank you children for upholding the standards we expect at our school.
TUNES FOR THE WEEKEND –
https://www.youtube.com/watch?v=reJhf6UmOes
https://www.youtube.com/watch?v=rzQ3l8kNy0U
https://www.youtube.com/watch?v=-o2QTYRBzxg&list=RDGMEM6ijAnFTG9nX1G-kbWBUCJA&index=8
HAVE A LOVELY WEEKEND!!
https://parkside.herts.sch.uk/wp-content/uploads/2022/09/how_to_create_a_newsletter_t.webp
512
1024
Charles Soyka
https://parkside.herts.sch.uk/wp-content/uploads/2018/07/parkside-logo.png
Charles Soyka
2022-11-11 14:30:43
2022-11-18 07:36:29
Headteacher's Newsletter – Friday 11th November 2022 – Autumn 7