Headteacher's Newsletter – Friday 11th March 2022- Spring 9
THERE HAS BEEN 1 RECORDED CASE OF CORONOVIRUS REPORTED AT PARKSIDE COMMUNITY PRIMARY SCHOOL THIS WEEK
With just three weeks left of the term I can hardly believe that we are nearly at the end of the Spring term. The brighter mornings continue to lift everyone's spirits and standards continue to improve. The change in the children's eating habits are a testament to this and they continue to be a delight. If you recall from last week's newsletter we threw away 50kgs of food waste, this week we threw away 15kgs which was an incredible achievement. Please thank your child for responding so positively to the new initiative we have introduced at lunchtimes. (see below for further information). We look forward to welcoming our school improvement partner next week. She will take a deep dive in to the teaching of history and spend time with myself and other senior leaders looking at the school's safeguarding procedures which will include talking to the children. Don't forget tickets for Marky Mark's disco are selling fast so don't miss out. Please keep supporting the school in all that we do.
The word of the week is – BATTOLOGIST – an individual who repeats the same story over and over, even when all the facts contradict them.
POEM OF THE WEEK –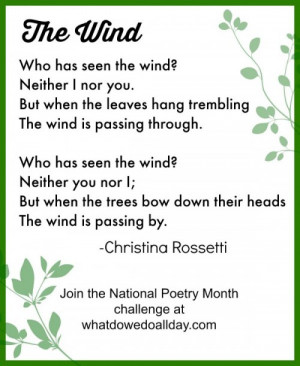 THIS WEEK'S EXAMPLES OF THE CHILDREN'S WORK –

PARENTS AND FRIENDS ASSOCIATION – If you a regular shopper on line why not give the school a hand by clicking on the links. To date you have helped to raise over £40 for which we are very grateful. https://smile.amazon.co.uk/ch/1186025-0
https://www.easyfundraising.org.uk/causes/pfaparkside/
The next meeting of the PFA will be held on Thursday 21st April after school in the Year 2 classroom. It is very important that as many people attend. We will discuss the arrangements for  the Summer Fayre, the open air cinema event and our last disco of the year before thinking about next year's plans. Please make every effort to attend.
MARKY MARK'S DISCO – THURSDAY 31st MARCH – ALL TICKETS £3
RECEPTION CLASS, YRS 1&2 3:30pm – 4:30pm
YEARS 3 – 6  – 5:00pm – 6:00pm
TICKETS ON SALE AFTER SCHOOL RIGHT UP UNTIL THE NIGHT OF THE EVENT. IF YOU ARE AVAILABLE TO LEND A HAND PLEASE SPEAK TO NADIA OR NICK ONCE YOU HAVE BOUGHT YOUR TICKET. 
OVER 90 TICKETS SOLD SO FAR!!
WD6 FOOD SUPPORT – The WD6 Food support is open on WEDNESDAY & FRIDAYS from 3:15pm – 4:30pm. Parkside families can have access from 3:15pm directly after school.
PLEASE MAKE EVERY EFFORT TO ATTEND
ATTENDANCE & PUNCTUALITY –  There were 19 children from 15 families who came late to school last week on 35 occasions. Unfortunately it is only a small number of families who make up this number, so if you are struggling with your morning routine please contact the school.
A PERSON WHO IS PUNCTUAL WILL ALWAYS KNOW HOW TO RESPECT THEIR TIME AND OTHERS AS WELL.
Rec Pine – 91%
1 Lime –  86.2%
1 Maple – 92.9%
2 Willow – 90.5%
3 Birch – 98.8%
3 Elm – 95.7%
4 Aspen – 93.9%
5 Cedar – 97.6%
6 Cherry – 95.4%
6 Oak – 94.9%
WEEKLY AVERAGE – 93.6%
YEARLY AVERAGE – 93%
NATIONAL AVERAGE – 96.0%
HOT CHOCOLATE AND PARKSIDE FLYERS – Congratulations to Morode, Daniel, Shannon, David, Poppy, Vinnie, Zino and George  who joined Mr Soyka for a cup of hot chocolate on Friday afternoon in recognition of their hard work and the excellent efforts they had demonstrated through the week.
Well done to this week's Parkside Flyers – Ohen, Riyaad, Darius, Lorita, Johnny, Wesley, Alex, Yannis  and Finley. Your hard work, excellent attitude and progress have helped you to soar. Please continue to work hard through the rest of the year.
FOOD WASTE  – This week there was 13.3 kgs of waste which equated to 17.5 grammes per child. The children have really tried to think about the choices they made for their lunches this week which resulted in the lowest amount of discarded waste I have seen since I have been at the school. Each class was set a target amount of food they were allowed to throw away and I am incredibly pleased to say that NO classes went over their target. As a result we have reviewed the overall school target for next week and set much lower ones for each class.
In recognition of the children's improved efforts at lunchtimes Year 6 will be the first year group who will enjoy cooking a recipe of their choice next Friday afternoon.
LET'S REALLY TRIED HARD NEXT WEEK CHILDREN TO REDUCE OUR WASTE EVEN MORE!! WELL DONE TO EACH AND EVERYONE OF YOU.
TUNES FOR THE WEEKEND –
https://www.youtube.com/watch?v=Ok935P4wUqc
https://www.youtube.com/watch?v=QRnDkv1Hka8
https://www.youtube.com/watch?v=6lnoM25D-js
HAVE A WONDERFUL WEEKEND!!
https://parkside.herts.sch.uk/wp-content/uploads/2021/09/newsletter-icon.jpg
717
1000
Charles Soyka
https://parkside.herts.sch.uk/wp-content/uploads/2018/07/parkside-logo.png
Charles Soyka
2022-03-11 15:04:43
2022-03-11 15:04:43
Headteacher's Newsletter – Friday 11th March 2022- Spring 9