Headteacher's Message – Thursday 20th July
I would like to take this opportunity of wishing you all a happy and peaceful summer holiday. The children and staff have been nothing short of amazing all year and I continue to be incredibly proud of each and everyone of them. Thank you too for your continued support and we look forward to seeing you all again on MONDAY 4th SEPTEMBER.
The word of the week is – CHARETTE –  a period of intense activity in order to meet a deadline / upon noticing the time when you have a pile of stuff to do.
POEM OF THE WEEK –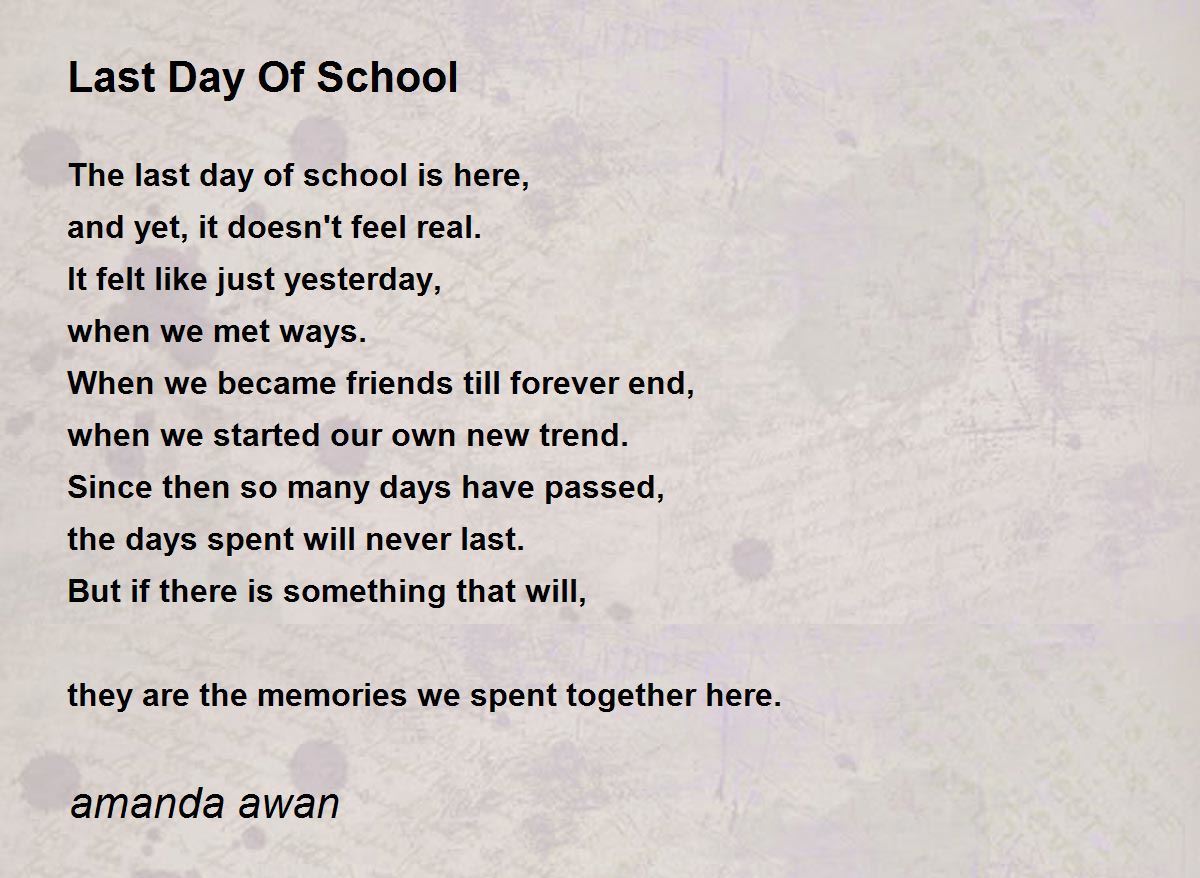 GOODBYE YEAR 6 AND THOSE FAMILIES WHO ARE MOVING ON – Today we say goodbye to Year 6. They have been absolutely tremendous over the past few weeks and have risen to every challenge that has been thrown at them. We send them on their way today and wish them all the very best of luck. Thank you Year 6! We send all our best wishes to those families who are also leaving us today. Good luck and thank you for your continued support.
THIS WEEK'S EXAMPLES OF THE CHILDREN'S WORK –
CHANGE TO THE START OF THE SCHOOL DAY – The government has issued a directive to all schools about 32.5 hours of teaching time every child in the country is entitled to. To meet this new directive we will open the school gates as normal at 8:30am BUT they will CLOSE at 8:45am from MONDAY 30th OCTOBER. Please make sure you make a note of this change. We will continue to put it in all of our newsletters from the start of the new academic year until FRIDAY 20th OCTOBER.
TUNES FOR THE SUMMER HOLIDAY –
https://www.youtube.com/watch?v=fhQ9_eZ9vBc
https://www.youtube.com/watch?v=nC9dQOnUyao
https://www.youtube.com/watch?v=h3kQt14_5OQ
https://www.youtube.com/watch?v=TpfjqSEMNOo
HAVE A WONDERFUL SUMMER HOLIDAY AND SEE YOU ALL AGAIN ON: MONDAY 4TH SEPTEMBER
https://parkside.herts.sch.uk/wp-content/uploads/2022/09/how_to_create_a_newsletter_t.webp
512
1024
Charles Soyka
https://parkside.herts.sch.uk/wp-content/uploads/2018/07/parkside-logo.png
Charles Soyka
2023-07-20 10:40:10
2023-07-20 10:40:10
Headteacher's Message – Thursday 20th July