Friday 16th December – Headteacher's Newsletter – Autumn 9
With only three days left of term the spirit of Christmas is alive and well. The children from our foundation stage gave a wonderful performance of the nativity story on Thursday afternoon and again on Friday morning. It was lovely and incredibly heartening to see so many of you in attendance. Our thanks must be given to the children for displaying such confidence but also to the staff for preparing them so well. The extreme challenges we have all had to face this week because of the weather hasn't dampened spirits. The annual Christmas dinner was a great success and our thanks must go to Lindsey and her team for making the experience so enjoyable for everyone. Please remember that school closes on Wednesday 21st December at 1:30pm for the Christmas holidays. This is the last newsletter of the term and for the year. I would like to take this opportunity of wishing you all a happy and blessed Christmas and on behalf of the staff and governors we look forward to seeing you all again in the spring term.
The word of the week is – GIGGELMUG – 19th century – one who is permanently cheery.
POEM OF THE WEEK –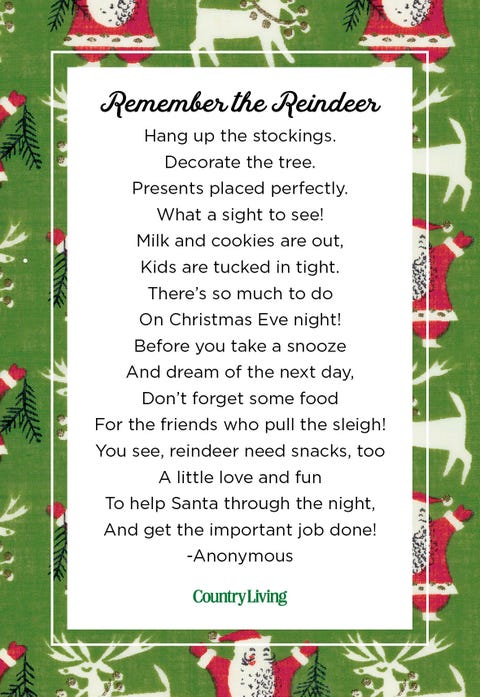 UNIFORM – During the cold winter months it is very important that children come to school in full uniform. The school is always heated to make the children and staff feel comfortable. Sending your child to school in the correct uniform sends the right message; that you are proud to be a part of our school community and we belong together. If your child feels the cold then please make sure they wear a vest under their shirt / tshirt and a school jumper. Thank you for your continued support with this very important school matter.
CHRISTMAS LUNCH AND CHRISTMAS JUMPER DAY –

YOUR CHILD MAY WEAR THEIR CHRISTMAS JUMPER TO SCHOOL NEXT WEEK INSTEAD OF THEIR SCHOOL SWEATSHIRT
GOODBYE MRS CONWAY – At the end of term we say goodbye to Mrs Conway (Lisa) in the school office. She is going to take up a place in a school closer to home. I think we can safely say that Lisa has been a truly welcome addition to the team and been instrumental in helping the school with the ongoing issue with attendance. She has also been fantastic in carrying out other administration duties that we are so very thankful for on a daily basis. We wish her all the very best in her new role and a say a huge THANK YOU for everything she has done for the children  and the families at Parkside over the past four years. Good luck Lisa.
WINDSOR HALL PRESCHOOL COMES TO PARKSIDE –  The final preparations for the staff and children of Windsor Hall preschool to take up residency at Parkside are almost complete. Our own Nursery children will move in to the classroom next door to Reception from the beginning of next term. It is a very exciting venture for the school to be involved with and we look forward to working closely with Jessica and her team in the months and years to come. Please make every effort to make them feel welcome.
THE NURSERY WILL BE CLOSED FOR ALL CHILDREN NEXT WEEK
WD6 FOOD SUPPORT – The WD6 Food support is open on WEDNESDAY & FRIDAYS from 3:15pm – 4:30pm. Parkside families can have access from 3:15pm directly after school.
PLEASE MAKE EVERY EFFORT TO ATTEND
ATTENDANCE AND PUNCTUALITY – There were 21 children from 18 families who were late to school on 29 occasions this week. Please make every effort to be on time for school, the effect it has on your child can have a lasting impact on their rates of progress.
CLASS
WEEKLY ATTENDANCE
WEEKLY WASTE TARGET 
TARGET MET
Y/N
Reception Pine
94.0%
2.0 kgs
  1.2 kgs – Y
1 Maple
85.7%
1.5 kgs
  0.800 kgs – Y
2 Alder
83.6%
1.5 kgs
  0.450 kgs – Y
2 Willow
78.9%
1.5 kgs
  0.100 kgs – Y
3 Birch
93.5%
1.0 kgs
   0.650 kgs – Y
4 Rowan
87.3%
1.0 kgs
  0.700 kgs  – Y
4 Aspen
79.4%
1.0 kgs
 0.105 kgs – Y
5 Cedar
 89.4%
2.0kgs
  1.050 kgs – N
6 Cherry
83.5%
1.5 kgs
 0.400 kgs – Y
 Weekly Totals 
 86.6%
 13.0 kgs
 5.455 kgs – Y
13.2 grammes per child
PARKSIDE FLYERS AND HOT CHOCOLATE WINNERS – Congratulations to Nelia, Skye,Jack, Jeremy, Mollie, Eden, Maks, Aila, Stefan, Leo, Shannon, Nitay, Farouk, Charlie, Bentleigh, Lavinia, Cristian and Arian who were given their wings this week for soaring high and making great progress. Keep this going children.
Congratulations to George, Maya, Frankie, Rayhela, Skylar, Patrick, Fadil, Leah, Eldon, Jaliyah, Melanie, Iulia, Elisa and Haiyder who joined Mr Soyka for a cup of hot chocolate on Friday to celebrate their efforts which were recognised by their teachers. Thank you children for upholding the standards we expect at our school.
TUNES FOR CHRISTMAS –
https://www.youtube.com/watch?v=sx3APMO6hB8&list=PLXpQCRhZw2lb4G6O0qZH7OV2J2FRW7PW3&index=2
https://www.youtube.com/watch?v=qBPM8sQuXLI
https://www.youtube.com/watch?v=VCvz7uflMIU
https://www.youtube.com/watch?v=e874vKfYfuU
WISHING YOU ALL A MERRY CHRISTMAS  AND A PEACEFUL NEW YEAR.
SCHOOL REOPENS TO THE CHILDREN ON THURSDAY 5th JANUARY 2023.
https://parkside.herts.sch.uk/wp-content/uploads/2022/09/how_to_create_a_newsletter_t.webp
512
1024
Charles Soyka
https://parkside.herts.sch.uk/wp-content/uploads/2018/07/parkside-logo.png
Charles Soyka
2022-12-16 14:40:48
2023-01-06 14:17:20
Friday 16th December – Headteacher's Newsletter – Autumn 9